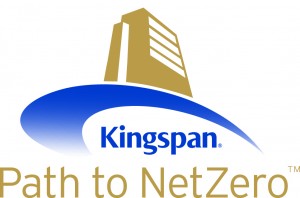 Kingspan Insulated Panels have ambitious goals when it comes to sustainability and the environment.  By 2020 Kingspan aims have their global portfolio of buildings, including over 100 sales & manufacturing offices in over 40 different countries, operating at net zero – where a building produces as much power as it consumes.  In order to achieve this goal, Kingspan has been regularly implementing energy saving technologies, such as Legend Power's Harmonizer, into their operations to help reduce energy consumption and greenhouse gas emissions.
Kingspan became a Legend Power customer on March of 2013, installing a Harmonizer in their Caledon Ontario location.   Simply by installing Legend Power's Harmonizer, Kingspan has reduced their energy usage by 3%, saving 64,000 kWh and 11 tons of GHG emission per year.
Click here for a more detailed case study.