The Toronto Atmospheric Fund (TAF) and Legend Power have partnered to offer a unique, no-cost financing program that helps building owners reduce their carbon footprint and save energy with zero capital outlay.  The Energy Savings Performance Agreement (ESPA) is a shared financial savings agreement that allows building owners to install Legend's energy saving Harmonizer with zero capital outlay, while still realizing the financial and environmental benefits that the Harmonizer delivers.   The ESPA is available to qualified multi-location building owners across Ontario.
Key Benefits
Covers up to 100% project financing
Up to 10 year contract term
Non-debt instrument – off  balance sheet financing
Quarterly Measurement & Verification of achieved savings
No-Risk – Guaranteed Results
How the ESPA Works?
The energy savings over the term of ESPA is 100% guaranteed and backed by a third party insurer.  Once the project is approved and the Harmonizer is installed, a quarterly savings report is prepared by a third party engineering firm to determine the achieved finical savings.   An agreed upon percentage (80-90%) of the achieved financial savings will be paid to TAF over the term of the agreement on a monthly or quarterly basis.  Title to the Harmonizer will remain with TAF during the life of the agreement – when the ESPA concludes the Harmonizer will remain installed in the building and title will be transferred to the building owner. The building owner is guaranteed to save from day one, with zero financial risk
To learn more about how you can participate in this unique energy saving offer, please contact:
Partners

The City of Toronto established the Toronto Atmospheric Fund in 1991 to focus on reducing local greenhouse gas and air pollution emissions. TAF helps the City achieve the targets set out in their Climate Plan and supports energy cost savings through energy efficiency. TAF-supported projects such as a street lighting retrofit, traffic light LED conversion, and building retrofits have generated $55 million in savings for the city to date. TAF is the funder for the Program.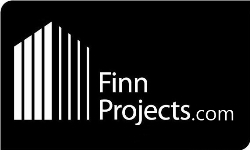 Finn Projects is an engineering company that specializes in providing energy solutions for industrial, commercial and institutional (ICI), multi-residential properties and local distribution company (LDC) programs. Finn will be the approved Engineer that is certifying this project and will be responsible to design, procure, install commission, monitor and maintain the project on behalf of TAF. TAF pays Finn for the project and Finn pays all costs associated with the project.

Energi is the 3rd party Insurer. Energi backstops and guarantees the savings provided by the Engineer on the project.