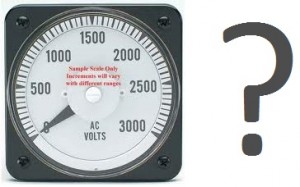 Do you know your building's voltage level? Most building operators don't.
Did you know that higher voltage results in higher energy bills and lower voltage results in  lower energy bills?  Buildings consume more electricity when voltage levels are high, and right now most building operators don't know their current voltage level – Legend Power wants to change this.
Most power utilities supply customers with electricity between 575V and 625V (460V- 504V USA) and if your building is on the higher side of this range, you are wasting energy.  Your electricity bill may be 8% higher than necessary.  Legend Power helps businesses save energy by reducing and regulating supply voltage in a controlled manner.
The first step towards lowering your energy bill is to schedule  a no-commitment voltage audit with an experienced Legend Power technician.
Simple Three Step Voltage Audit:
1.  Measure incoming supply voltage.  What is your voltage?
2.  Complete an electrical load inventory to determine how much energy you can expect to save based on the type of electrical equipment in your building.
3.  Review your electrical room for installation options of Legend's voltage management equipment.
Once the Voltage Audit is complete, Legend Power will present you with a saving report, complete with an energy savings guarantee.
Contact a Legend Power representative today by filling out the form to the right to schedule a voltage audit at your building.