Spring clean your way to a more energy efficient home with tips from the below infographic.
According to the spring equinox, it has officially been spring for a little over a month now. Yet, despite a few fairly sunny days scattered across Canada, April did not feel too much like springtime, which, in turn, may have put a bit of a delay on many people's annual spring clean. However, with the weather finally warming up and today being the first day of May, there's no better time to tackle your neglected spring cleaning!
In one way or another, many people 'spring clean' some part of their lives, whether that be by cleaning their cars, homes, closets or offices. However, here at Legend Power we want to encourage you to embark on a different kind of spring cleaning; one that will help improve the energy efficiency of your office or apartment building, or your home.
Below is an infographic from Ambit Energy that can assist homeowners in achieving better energy efficiency within their apartment, condo or house by spring cleaning their living space. Tips such as setting your thermostat to the optimal temperature and cleaning various appliances are all set out in detail in the below Spring Cleaning to Improve Energy Efficiency infographic. Read on to learn more and happy spring cleaning!
For further help with achieving optimal energy efficiency for your building, please contact us or visit our Products page to learn more about the Harmonizer and how it can assist you in achieving this goal.
Click on infographic to enlarge.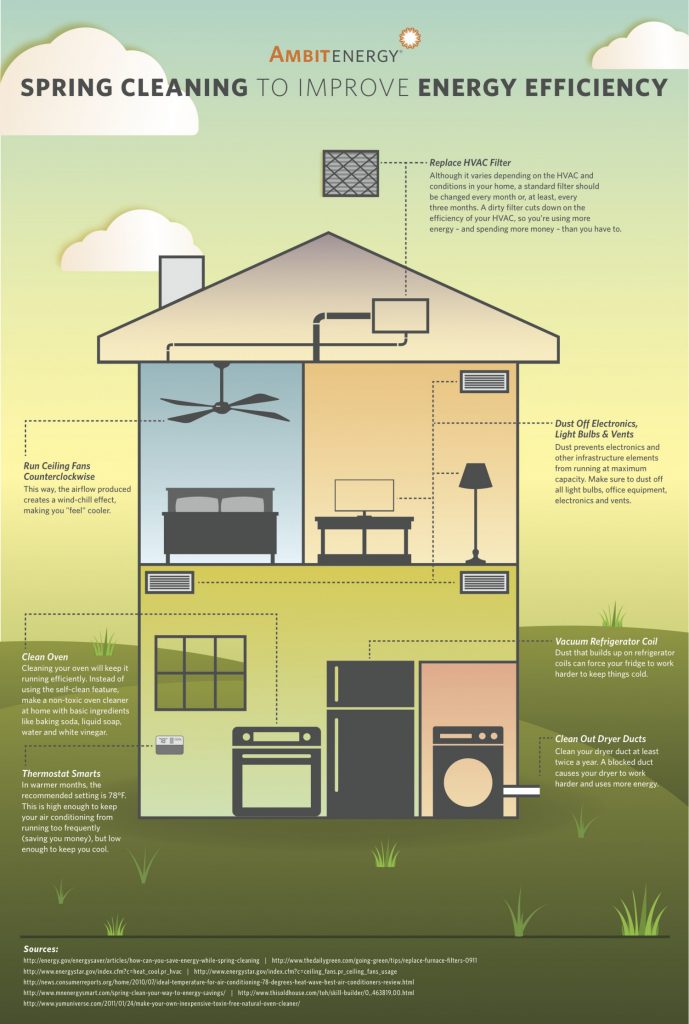 (Infographic via Visually)