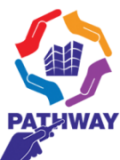 Pathway Non-Profit Community Developments Inc. is a non-profit corporation that provides quality affordable housing in the Region of Peel.  Pathway is a progressive organization and look to introduce innovative technologies to their apartment towers as part of their energy conservation strategy. Reducing electrical energy usage keeps operating costs down, which is a priority for Pathway's operations team.
Pathway installed Legend's Harmonizer (one in each building) in their two apartment buildings in 2014 and is currently saving 292,749 kWh per year, which has reduced their annual energy costs by $33,995.
Click here for a more detailed case study.