Warranty
Legend Power offers an industry-leading 10-year warranty on our innovative energy conservation solution. This will ensure that our customers achieve the long-term financial savings that they should expect.
Legend Power is the only electrical energy conservation company to offer a zero-dollar total cost of ownership solution that will perform at peak efficiency with no maintenance required. This is backed by a 10-year warranty.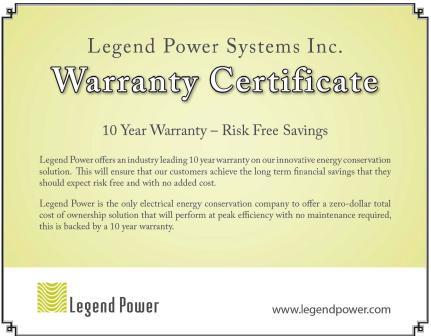 Save Today: three easy steps to save up to 8% on electricity.
Quality Approved