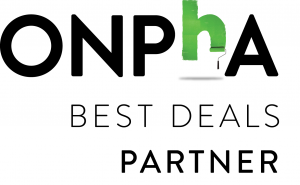 In Partnership with ONPHA, Legend Power is helping non-profit housing providers reduce their utility bills by using less electricity. Legend Power offers a zero-down energy savings solution that reduces your energy bill up to 8% – we guarantee the savings, plus ONPHA members receive a 5% discount.
"Reducing energy consumption in our two buildings is an important part of keeping rental rates down. The savings that the Harmonizer produces will help us to increase our building improvement fund and ensure we are able to keep our building in good order, without incurring extra costs."

– Roman Spektor, Pathway Community Housing
How Legend Power helps you save energy
The power utility delivers energy to your buildings at a higher voltage level than required. Higher than optimal voltage causes electrical equipment to use more energy – Legend Power eliminates this energy waste. Legend Power's solution, the Harmonizer, is installed in your building's electrical room and makes your entire building more energy efficient by regulating voltage throughout. By operating equipment at a reduced and controlled voltage level, equipment runs with greater efficiency, saving energy, while reducing costly premature equipment failures and extending product life expectancy.
Key Benefits
Without the need to replace or retrofit existing electrical equipment, you can now reduce your electrical energy consumption.
Reduce energy consumption and electrical bills up to 8%
Does not require changes to tenant behaviour
Eligible for double incentive funding and government rebates
ONPHA members receive a 5% discount
Reduce greenhouse gas emissions
Cash flow positive from day one, through Legend's financing offer
Leading 10-year warranty
Case Study Pathway Non-Profit Community Housing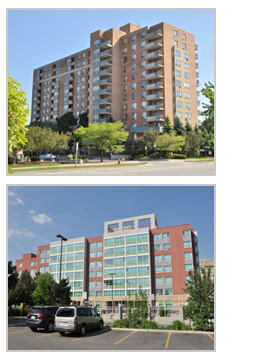 Pathway Non-Profit Community Developments Inc. is a non-profit corporation that provides quality affordable housing in the Region of Peel. Pathway is a progressive organization and continually looks to introduce innovative technologies to their apartment towers as part of their energy conservation strategy. Reducing electrical energy usage keeps operating costs down, which is a priority for Pathway. Pathway installed Legend's Harmonizer (one in each building) in two apartment buildings in 2014 and are currently saving 292,749 kWh per year, which has reduced their annual energy costs by $33,995.
          Measured Energy Reduction: 6.3% kWh
          Annual kWh Savings: 292,749 kWh
          Annual Financial Savings: $33,995
          Payback Period: 3 Years
Contact Legend Power Today to see how much energy we can help you save:
        Contact: Luigi Reale
        Email: lreale@legendpower.com
        Telephone: 416-903-0709